Philosophy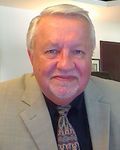 Many people have buried their core feelings so deeply that they wind up operating with a "false self". These folks have lost contact with their own core emotions. Some people carry their difficult emotions with chronic physical complaints. And, some consciously bury their feelings with legal and illegal substances. We all know that misguided emotions result in damage to relationships and other problems.
I involve myself deeply with those who come to see me. I know they are in pain and I know the ambivalence they have about dealing with it. It is my job to guide them through deep places while they explore and express the feelings that burden them.
I work to help people become masters of their strongest emotions, to express them appropriately, and to sustain sensible relationships. A lot of emotion is bound up in muscle and organ tension, and I have had special training to help people release emotion from chronically tense muscular patterns. This often gives them a new sense of being alive with a deeper capacity to relate to others. The work is intensive and lasts as long as it has to. I do not submit to the cultural pressure for short-term interventions. These do not correct core life patterns.
My thirty years of experience includes expertise in: individual and group psychotherapy, body psychotherapy, psychotherapy training and supervision, neo-Reichian bodywork training and supervision, and consultation with various business and religious leaders.
My professional circumstances include a thirty-year association with an experienced group of co-therapists who meet frequently to evaluate their work, to teach, and to learn.
Education
Hope College | Bachelor of Arts – Psychology & English
Wayne State University | Master of Social Work
New Brunswick Seminary
Rutgers University
Radix Institute | Certified Radix Practitioner
Certifications
Academy of Certified Social Workers
Michigan Licensed Social Worker
Certified Kelly/Radix Trainer
Master Clinician in Individual and Group Psychotherapy
Certified Group Psychotherapist
Professional Organizations
Clinical Member | American Group Psychotherapy Association
Clinical Member | Michigan Group Psychotherapy Society
National Association of Social Workers
United States Association of Body Psychotherapists
The Radix Institute and the Kelley/Radix Seniors Group