Philosophy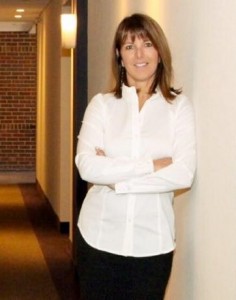 Trained and licensed to prescribe medication, I work with patients intensively in long-term psychotherapy to come off medication and avoid its future need. I understand depression, and a whole host of anxiety disorders ranging from panic attacks, post-partum depression, eating disorders and adult ADD as acute expressions of long-standing fear, anger and hurt registered in oneÍs body. While I trained formally as a general psychiatrist in Washington, D.C. and Detroit, MI, I continued on with advanced training in combined individual and group psychotherapy where the focus is to help people make changes at a bodily level so that change is lasting.
I treat adults over the long-term, often years, during which many make huge advances in the quality of their lives. After all, the final proof of whether psychotherapy really works lies in the changes that actually take place in the quality of the patient's life.
A mother of three school-aged children, I am a black belt in Karate, enjoy gourmet cooking, and serve on the board of several charitable organizations.
Education
Mount Holyoke College | Bachelor of Arts – Biology
George Washington University School of Medicine | Doctor of Medicine
Training
George Washington University Hospital | Psychiatry Intern and Resident
Sinai Hospital of Detroit | Psychiatry Resident
Bar-Levav Educational Association | Fellow, Intensive Individual/Group Psychotherapy
Licensure
State of Michigan
State of Virginia
American Board of Psychiatry and Neurology
Diplomate | American Association of Psychotherapists
Professional Organizations
Clinical Member | American Group Psychotherapy Association
Michigan Group Psychotherapy Society
Member | Oakland County Medical Society