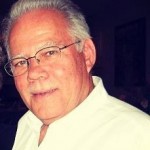 I view psychotherapy as a process of liberation from anxiety, fears and depression which manifest themselves in physiological symptoms and emotional difficulties. My psychotherapy is a relational process in which I am the instrument of change. Over years of diligent and committed work, I endeavor to gain the respect and trust of my patients so that they can follow me into areas that they would not dare enter by themselves. Infantile and childhood fears have compromised their life, and only a therapist who has worked through his/her own infantile fears can help them resolve those early issues, in the process gaining competence and new coping mechanisms to deal with life's difficulties.
For more than 45 years of practicing psychotherapy, www.newcenterpsychotherapy.com,  I have learned many ways to treat my patients. They include verbal, nonverbal and bodywork interventions. However, my primary focus is my cherished, real relationships with my patients, which are based on mutual respect and trust. I believe that for most patients seeking therapy, it is their last effort to reach out to someone who will hear and see their pain. After many years of my own personal growth and continued comprehensive training, my ability to hear and see my patients is excellent. No therapist can take a patient places where he himself has not been.
I have been involved in martial arts for the past 20 years and am a 4th Degree Black Belt in Isshinryu Karate. Hiking in the Swiss Alps and kayaking are a few of the things I love to do in my spare time. But I enjoy being a father to two adult children and a grandfather (Sabasan) to my lovely grandchildren the most.
Education
Midrasha College of Hebrew Studies | Bachelor of Arts – Hebrew Language
Wayne State University | Bachelor of Science – Chemistry and Psychology
Wayne State University | Master of Social Work
The Fielding Institute | Doctor of Philosophy – Clinical Psychology
Training
Bar-Levav Educational Association | Fellow, Intensive Individual and Group Psychotherapy
Certifications
Michigan Licensed Social Worker
Certified Group Psychotherapist |Licensed Master of Social Work
Professional Organizations
Fellow | American Group Psychotherapy Association
Executive Council Member | American Academy of Psychotherapists
Contributing Editor | Voices: The Art and Science of Psychotherapy
American Psychological Association
Michigan Psychological Association
Michigan Group Psychotherapy Society