Philosophy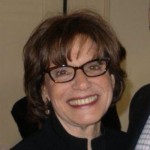 I believe people have the ability to grow, to gain emotional health, to live in relationships that are satisfying and committed, and to go through the sometimes arduous process of self-exploration with a trusted psychotherapist. This entails working through and repairing self-image deficits, strongly held distortions and, often, deep seated fears that are based in early life experiences. People from good, loving and well-meaning families are also known to suffer from depression and related illnesses.
I have always had a respect for the human condition. This respect has been enhanced over my 23 years of practice as a psychotherapist. Each day, I see in my patients their honest efforts and commitment to a better, freer, richer and healthier life.
Theoretically, I combine behavioral psychotherapy with a strong psychodynamic approach. My work is both reality based in the "here and now" and respectful of early life history, unconscious motivation, favored defenses, transference reactions and the way all of this plays itself out in relationship. I aim to provide a safe haven for people to explore and work with areas of themselves that might otherwise remain in hiding.
Education
Wayne State University | Bachelor of Arts – Education
Oakland University | Masters Degree – Guidance and Counseling
Wayne State University | Master of Social Work
Training
Lakewood Clinic | Psychoanalytic Training
Bar-Levav Educational Association | Fellow, Intensive Individual/Group Psychotherapy
Certifications and Affiliations
Academy of Certified Social Workers
Licensed Master Social Worker, State of Michigan
Michigan Group Psychotherapy Society | Past President