Philosophy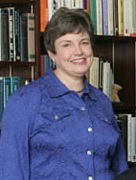 I was the sort of little girl who wanted to "help people" when she grew up. Nursing and teaching did not seem to fit and finally in college, during a dynamically taught child psychology course, I knew I wanted to be a psychotherapist. I sought therapy myself as a young adult and was disappointed to receive only very limited help. I thought that something better must be possible.
After several years in hospital psychiatry and public health, I was fortunate to meet people who were doing the kind of serious, long-term work I had been seeking. Being an only child, the exclusivity of the individual therapy relationship appealed to me, but I knew it was not enough. The support, closeness and straightforward confrontation available from sibs/peers in group therapy seemed invaluable as well. I am proud that my pioneering colleagues and I started what was to become today's Institute nearly 30 years ago. I feel fortunate to have helped many people overcome serious emotional obstacles and thus live more satisfying and productive personal and professional lives and raise healthier children. Moreover, it is very rewarding to me to have had a part in training post-graduate therapists who had the desire and courage to work to better themselves so they could better assist others.
I have survived several personal tragedies that made their way into my life. My experiences have enhanced my empathy for others as well as my ability to press them forward when the going gets tough as it surely does in intensive therapy and in life. My patients often experience me not only as supportive but also as believing in their basic ego strengths when they lose sight of their own real capabilities. This work is sometimes difficult but often deeply rewarding. I have been further rewarded by being able to add my voice to the professional literature.
In my "off-duty" time, I enjoy travelling, hiking, reading, music of various kinds, foreign language study, and being with friends and family, including six grandchildren.
Education
Wittenberg University | Bachelor of Arts – Sociology
University of Michigan | Master of Social Work
Certifications
Academy of Certified Social Workers
Licensed Master Social Worker, State of Michigan
Certified Group Psychotherapist
Professional Organizations
Clinical Member | American Group Psychotherapy Association
Clinical Member | Michigan Group Psychotherapy Society